Preparing for a Scientific Figure Consultation
"The role of the scientific artist now frequently includes the visualization of microscopic or macroscopic (large-scale) and sub-cellular processes that cannot photographed. This involves the skillful fusion of different creative thinking as well as scientific understanding of the subject in order to craft an accurate depiction of the subject." – Kara Perilli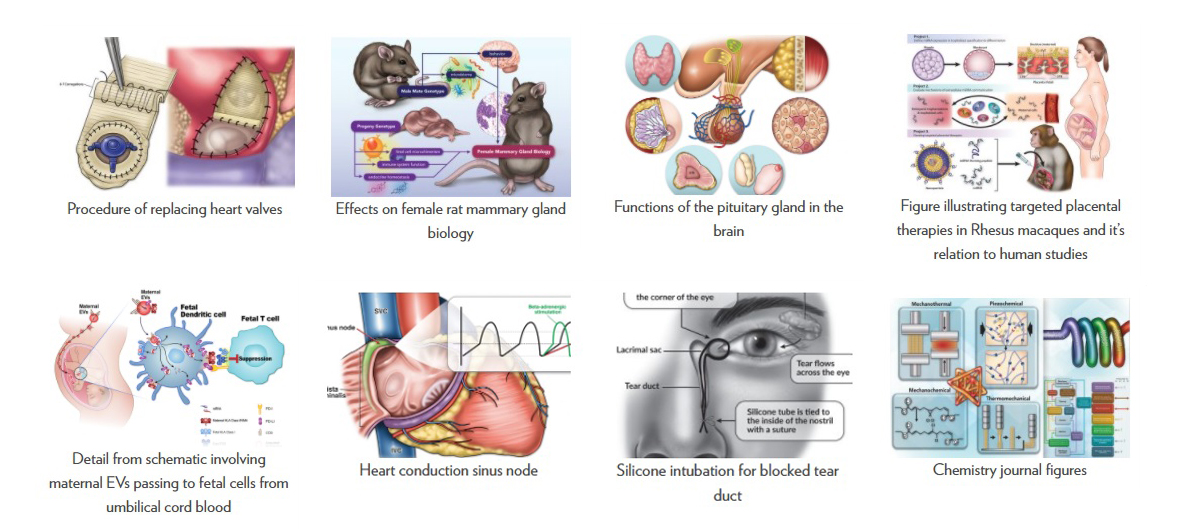 Are you in need of a figure for your research paper? Working on a grant proposal and need an eye-catching illustration? The illustrators at Media Solutions are happy to work with you on bringing your ideas to life! To prepare for a figure consultation, here are a few tips on what to bring to your initial meeting with Media Solutions:
A rough sketch or mock-up of ideas for the figure
Don't worry, we won't judge your artistic abilities!
It is helpful for our illustrators if we can see a rough idea of what you are thinking for the figure layout and illustrations. Text descriptions and labels are also helpful to include.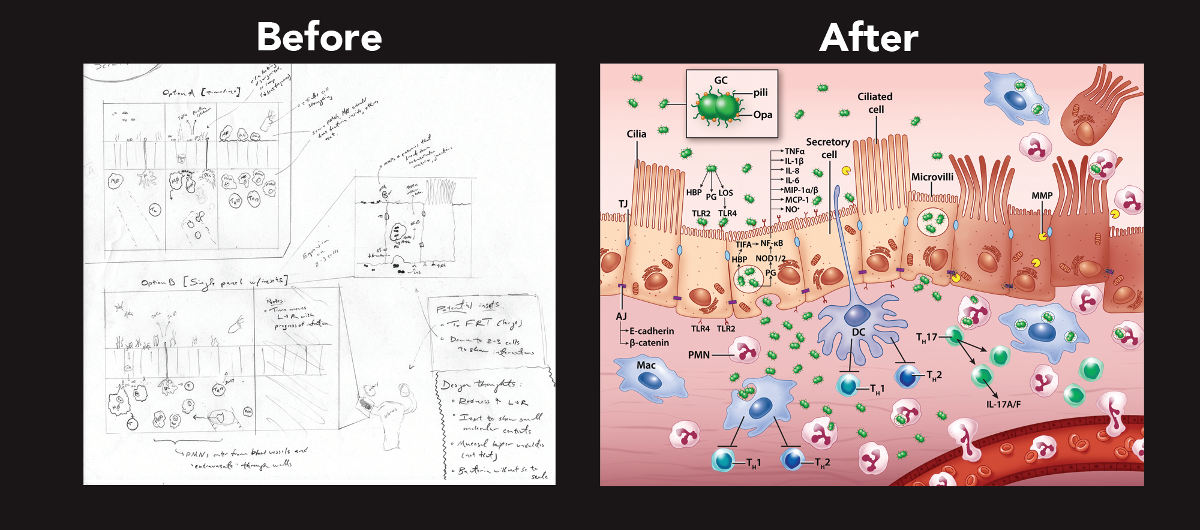 Existing images/reference images
Bring examples of figures/illustrations that are similar to the goal of your figure.
Images from your research that may be beneficial to the illustrator as a reference such as photos, molecular models, graphs/data charts…etc.
Information on your project
Understanding your research and the goal of the figure will help us work together!
A brief explanation of your project and goals for the figure.
Optional: A copy of your manuscript or any other written materials. We can use that information to better understand your project and the context of how the figure will be used.
Being prepared for your meeting with a Media Solutions illustrator helps us to provide you better service and a more accurate cost estimate. We look forward to working with you to enhance your project with illustrated figures! Schedule a consultation